Dahra and VMS (www.vmsuk.com) have teamed to offer Complete Security Solutions to customers in Oman and the Gulf. By combining Dahra's integration expertise and knowledge of the Gulf market with VMS's security control systems, software and engineering, our team is able to offer turnkey security solutions across all sectors; Military, Power and Utilities and Critical National Infrastructure.
Dahra and VMS have established a Security Demonstration and Training Centre at Dahra's facilities in Ruwi integrating Titan Vision with long-range thermal cameras, CCTV, perimeter intruder detection (PIDS) and access control. Customers will have the opportunity to walk-through how to set up a complete security system in four simple steps.
"Our Security Demonstration and Training Centre is unique in Oman. It allows customers to experience hands-on how simple and effective it is to integrate multiple sensors (CCTV, radar, PIDS, Access Control) into a single interface for complete situational awareness" states Ray Minhas, Head of Systems and Solutions. " Full visibility of one site or multiple sites is possible, over a secure network, and additional sensors can easily be added via our user-friendly, open-architecture interface. We're confident that our Security Centre demonstrates the future of integrated security. Furthermore our valued customers will be trained on security management here at our facilities in Muscat. We're very excited to be working with VMS to create real-value in the security sector in Oman".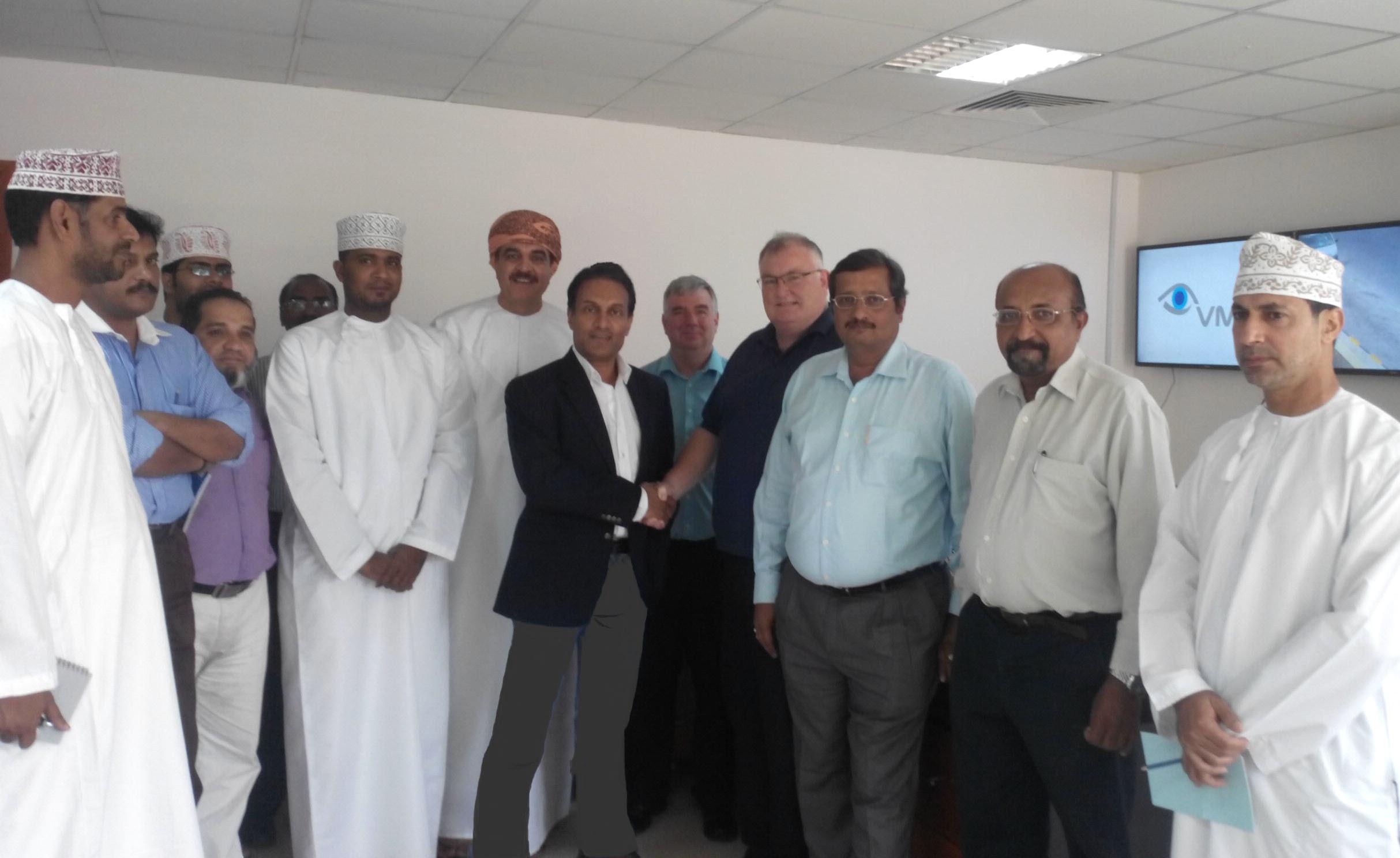 Ray Minhas shakes hands with Jay Shields, MD of VMS UK on the opening of the Dahra Security Demonstration and Training Centre in Ruwi.